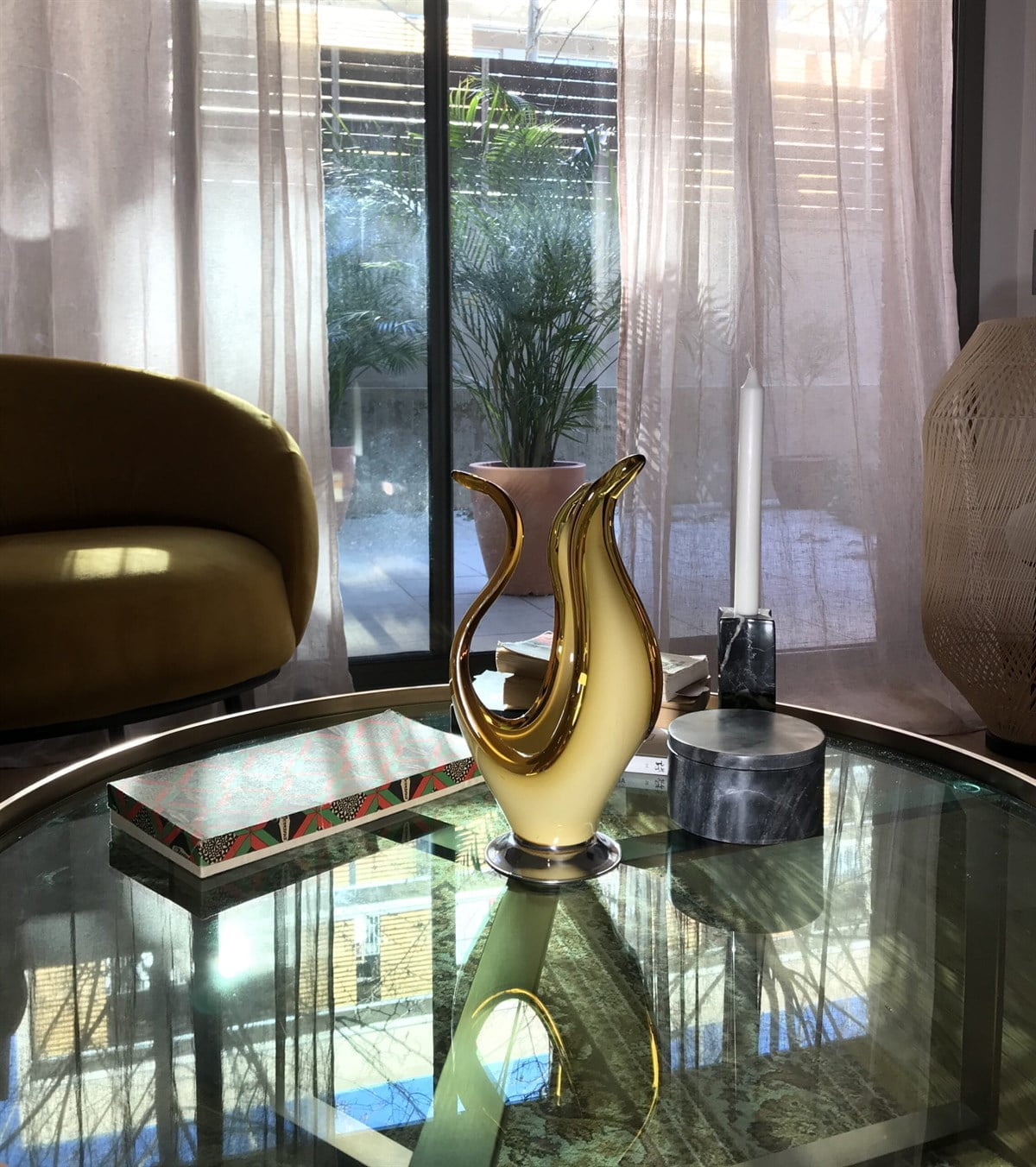 Break The Mould is an online magasin of uniquely curated vintage homeware and interior decorations, with a penchant for mid-century modern style. Inspired by the French word for shop, our magasin hosts inspiring items for lovers of retro chic and bold interiors.
Occasionally, we stock new items from small artists and independent studios from around the world. 
We believe in giving vintage items a new life, and thus shopping in a more conscious way, while also achieving that unique feel for our homes, which truly matches each of our customers' personality.
We strive to get as closely as possible to a zero-waste lifestyle, and have implemented reused, recycled and compostable packaging throughout our orders. We'd love to see you join our efforts and re-use these as many times as possible in your own gift wrapping (we've kept it non-branded for this reason!).
Break The Mould was founded by Diana Popescu, a Barcelona-based PR professional who, after years of working on creative campaigns for brands large and small, decided to combine her knack for storytelling with her passion for art and design, and help promote a more conscious way of shopping for our homes.
We hope you'll join us in our journey to cherish and rediscover precious (and colourful!) items from the past.